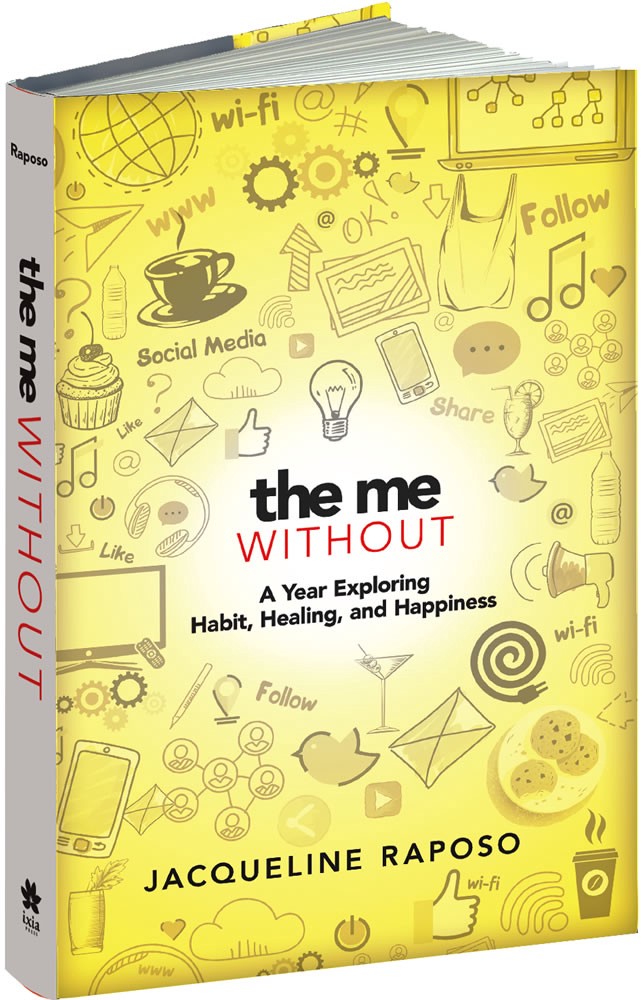 "In her eloquent debut, a memoir and meditation on living with less... Raposo's engaging report on stripping life down will inspire readers looking for manageable tweaks to hectic living."
Modern conveniences overwhelm us. We own twice the amount of stuff our counterparts did fifty years ago, committing to the magical art of purging our spaces only to mindlessly click and fill again. Social media overuse frazzles psychologists and parents alike. Online dating is at an all-time high across age groups, yet one-third of users never swipe right to offline romance. Americans bill more out-out-office hours than any other advanced economy yet fall far behind in productivity. In a world wired for constant stimulation, it's no wonder we wander exhausted and unsure.
Hearing this struggle in the hundreds of humans she's interviewed—and recognizing a gnaw within herself—journalist Jacqueline Raposo embraces a life stripped down in The Me, Without: A Year Exploring Habit, Healing, and Happiness.
At thirty-four, Jacqueline found herself sick, single, broke, and unsure of her next steps. Despite decades of discipline, her chronic illness was getting worse. Despite hosting a radio show about dating, she hadn't been in love in years. And despite a busy writing career, she was falling further into debt. And so she spent one year progressively shedding her most constant habits so to measure their absence against her physical health, social interactions, and sense of self-worth. Readers follow her path as chapters remove social media, alcohol consumption, negative thought, packaging waste, and more and she struggles (and sometimes fails) to redefine her habits and make space for change. As unexpected violent physical and emotional shifts compound along the way, conversations with professionals across the arts and sciences help shed light into why our brains and bodies react as they do to our habits, and how everyday choices greatly impact our mental state.
Part memoir, part case study, The Me, Without delivers an inspiring example of how to expose your hidden wounds, help them to heal, and forge your own path.